Pet Photos with Santa
Looking to secure that perfect picture of your pet this Christmas season? Search no further as we have the solution for you, Pet Photos with Santa on November 17 & 18 between 12-3pm at Bosley's Terra Nova, Richmond.
The Bosley's Terra Nova location will graciously be hosting another year of adorable pictures taken by Beth Kupka of Pet Talk Photography. All proceeds benefit animals in the care of the BC SPCA Richmond Education & Adoption Centre.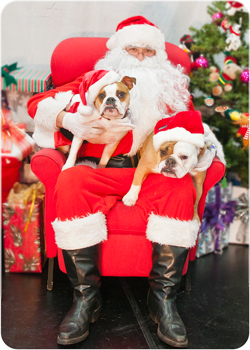 Need your pictures before the holidays start? No problem! Come visit on November 17 or 18 between 12-3pm and we'll be able to send you digital copies before you know it. Digital copies are by donation (minimum $19.95) and you'll be able to print off as many as you want forever and ever.
Come out and support a good cause and receive some great memories while you're at it. If you have any questions please email rweist@spca.bc.ca.
Date: November 17 & 18 from 12pm-3pm
Address:
Bosley's Terra Nova
130 3675 Westminster Highway
Richmond, BC V7C 5V2
The BC SPCA is a non-profit organization funded primarily by public donations. Our mission is to prevent cruelty and to promote the welfare of animals through a wide range of services, including cruelty investigations, emergency rescue and treatment, sheltering and adoption of homeless and abused animals, humane education, advocacy, farm animal welfare, spay/neuter programs, and wildlife rescue and rehabilitation.